Make Your Own Invitations
Cardmaking Ideas 101: Tips and Techniques For Making Handmade Invitations
So you've decided to make your own invitations. But where to start? These days we find ourselves in the middle of a major crafting revolution. Some are calling it The Craft Movement. Arts and Crafts is becoming increasingly popular, and with this rise in popularity is also a rise in the availability of crafting products!

I live in the suburbs and I have several large chain arts and crafts stores, paper crafts stores, and even sewing and quilting stores, all within fairly short driving distance from my house! And the products, they are on the rise as well. Browse the paper crafting aisle of you local arts and crafts stores and most likely you will discover a myriad of new and different products to achieve new and different results in your paper crafting projects.

For those of you who are new to papercrafts and cardmaking, but want to explore their options, I want to show you some of the best and most creative ways to make your own invitations. Got a few ideas or themes in your head but not sure how to go about it? Get ready to sit back and hang out for a while. Do some browsing and maybe even take a few notes. I present to you all of the basics, and some not so basic, techniques and crafting supplies for papercrafting and cardmaking.



Make Your Own Invitations
Cardmaking Papercraft Tools, Techniques and Supplies
The Basics
Before you get started with your handmade invitation project, there are a few tools you should think about having on hand. These are the most basic supplies, but also a very important part of the success of your creative process.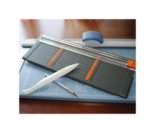 Paper Cutting,Folding, and Scoring - Whether you decide to create your invitations from scratch, or reduce the amount of work you put into your project by using blank cards, inevitably you are going to need a good paper cutter or some paper cutting tools.


Blank Cards - Using blank cards as the base of your handmade invitations is a great way to cut some corners and turn your project into a much easier task. I prefer to make my cards from scratch at times, depending on the paper weight or color I intend to use for my invitations, but blank cards are still a staple in my craft room.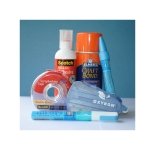 Glues and Adhesives - To me this is one of the most important of supplies to keep on hand, and more importantly, select the right kind of glue for the project at hand. I, myself, keep several different types of glues on hand.



Inks, Paints, and Ink Pads - If you are going to use rubber stamps to make your own invitations, or any other type of colorful decorative technique, you are bound to need to pick up some ink, ink pads, or colorful paints for cardmaking.


Paper Punches and Edgers - 95% of the time I cannot get past a project without using some sort of decorative paper punch or edgers of some sort. I have an entire drawer full of different shaped paper punches, but keeping just a few of the very basic shapes and patterns can go a long way!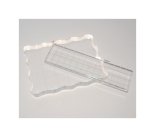 Rubber Stamping Supplies - OK, yes I am definitely addicted to rubber stamps! If you haven't started using them yet for your paper crafts projects then there is a good chance that you could become addicted as well. :-) Along with your rubber stamps you will need a few accoutraments to go along with them to make the job easier. And by the way, rubber stamps are about the most easy and perfect way to make your own invitations in a way that is both budget friendly and stylish.
Creative Cardmaking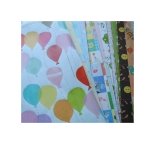 Decorative and Patterned Paper - A.K.A. scrapbooking background paper. I am addicted to buying decorative paper. Even more so than rubber stamps. I have WAY too much paper hanging around, actually. Lol! But it does come in quite handy for several projects. To make your own invitations just happens to be right at the top of my list of great uses. You can buy this kind of paper in just about every kind of theme, color scheme and palette, weight and texture. There is something for everyone and for just about every occasion! You can make the most simple of invitations by simply using a little bit of decorative paper and a bit of ribbon.



Cardstock, Handmade Papers, and more Invitation Paper - I like to use handmade paper for a more formal or earthy kind of invitation. These kind of papers are the kind I would pair with a bridal event, garden party, or baby's christening. These papers are not always on the easy to come by list either. I buy mine online in super large sheets which I either cut myself, or in some cases, tear them to teh correct size to keep that raw edge look.
Cardstock is perfect for just about any and every kind of invitations, not to mention that cardstock are what make up pocketfold, gatefold, and pochette style papers. The list of papers could really go on and on, but here are some of my favorite invitation papers to use, and the easiest to come by.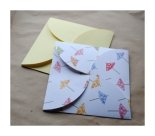 Make Your Own Pochette Invitations - I created a printable template as well as an SVG template to use on your Cricut die cutting machine to create and make your very own diy pochette invitations! Make pochettes in every color, and decorative paper you can get tyour hands on!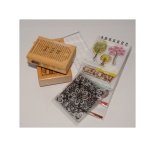 Rubber Stamps - Rubber stamping has come far from the days when I first became enamored with them as a child. Gone are the days when all you had to choose form were clunky wood mounted stamps that you were all but blind as to where or how that image would present itself after you lifted the block. We have come a long way and there is but a myriad of images in different styles and themes to choose from to use rubber stamps to make handmade invitations.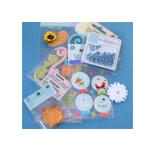 Rub-ons, Embellishments, and Stickers - It is always a good option to choose any of these little goodies when you make your own invitations. All are an easy way to lend some style or pizzazz to a handmade invitation while keeping it on the simple side. I always like to use stickers when making cards with my kids. They LOVE them and love to get involved in the project as long as stickers are involved. Of course, I also end up with them stuck on the floor, the couch, and a lot of the time the bottom of my socks, but tit's a small price to pay.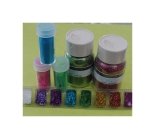 Glitter and Flock - If you want to add sparkle, bling, or texture then glitter and velvet flocking is the way to go! And would you believe it that there are several different types of glitters these days. For a sweet invitation with a bit of texture go for flocking.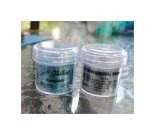 Embossing Powders and Supplies - Rubber stamping embossing (or heat embossing) is how you get that nice raised text you see in some commercially printed invitations. Believe it or not you can create that effect yourself, and apply it to more than just text. Embossing inks and powders come in many, many different colors and lend a beautiful finish to turn almost any handmade invitation into a work of art.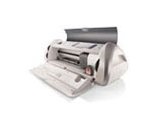 Die Cutting Machines - An alternative to a drawer full of paper punches is to invest in a die cutting machine. If you only intend to make your own invitations this one time and then turn in your crafting uniform immediately after, then using a die cutting machine to make invitations is probably not for you. BUT if you feel you have caught the crafting bug and may go on to create project after project, then I whole heartedly encourage you to jump right in! Die cutting machines are nifty little machines that do all of the cutting work for you, cutting and trimming paper into a myriad of shapes to create handmade embellishments and more. A very useful item for any kind of crafting.




More Helpful Resources To Make Your Own Invitations...