Creating Sensational DIY Invitations With Ribbon
How One Simple Embellishment Can Make All The Difference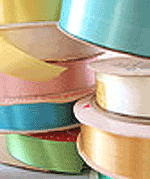 Creating Handmade DIY Invitations With Ribbon is a simple and inexpensive way to add a gorgeous personal touch to even the most simple of designs.

Whether tying on a simple bow, or even using a ribbon or bow to hold together important pieces of your invitations, a beautiful piece of ribbon can add a subtle luxury to most any DIY project. Need to jazz something up? Add a satin bow!

Whatever materials and supplies I have on hand to use with my DIY invitations, ribbon is probably the most frequently used and favorite item in my craft room. I wanted to share with you some of the different ways I like to create invites with ribbon accents.




Ideas For Using Ribbon On Your DIY Invitations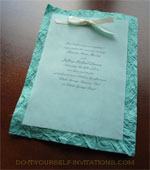 A classic and rustic wedding invitation

with a bow holding the different stationery pieces/paper together.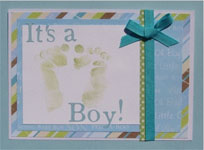 A cute and creative baby shower invitation

using a grosgrain ribbon and bow as part of a focal piece for the front of the card. This ribbon is strictly decorative!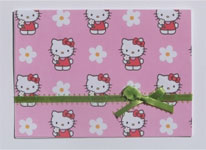 These Hello Kitty Birthday Invitations

are as simple as you can get, with a simple contrasting ribbon and bow attached to the front for some added texture and artistic interest.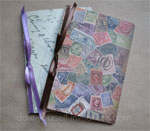 These DIY Passport Invitations

are topped off with a decorative bow that also doubles as a functional binding, holding the pages of the invitation together.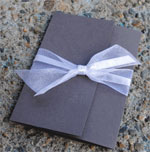 This Gatefold wedding invitation

has a bow that is both decorative and contrasting, but also serves as a way to hold the invitation shut and holding the wedding stationery pieces inside.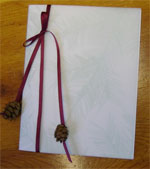 These pinecone wedding invitations

feature a completely decorative bow that is also holding on the focal point to teh invitations - the pinecones!.