About Me (and this site)
Hi. I'm Delilah and I am the owner/creator/editor of Do-it-yourself-invitations.com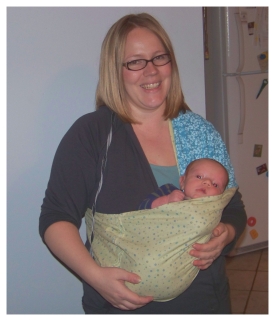 I run this entire website almost single handedly from home while staying with my two small children, both under two years old.

The idea to create this website came to me while I was planning my wedding. A DIY wedding. I planned my own wedding and managed to do it on $5000. Yes, a very small budget for today's standards. But I managed to pull it off with a little help and a little creative thinking.

We planned our wedding with the focus on casual elegance and most of all FUN. Our focus was mostly on making sure that our friends and family would have just a great a day as we did. And let me tell you, THEY DID! Our wedding is still being talked about 3 years later as being so much fun and so wonderful and full of love. But that's a whole other story!

I have always been really into crafty things and creating, so doing wedding crafts all came pretty naturally to me. Especially paper crafts, and my wedding invitations. I made a very simple wedding invitation compared to many of those I feature on this site. It was to match my simple and slightly casual wedding. A few of my friends and family inquired as to where I got my invites. When I told them I actually made them myself they said "You should go into business with this."

I also have an extensive background in printing, graphic design, and editing working in print shops, to designing and editing for newspapers. Building a website just seemed perfect! Especially one combining my love of paper and all things printed!
From Creative Crafts Maven to Work At Home Mommy
In the spring of 2006 I found out I was going to have a baby! Great news, except that I was working 12 hour shifts at the time and living pay check to pay check.

Not Good.

I knew I needed to make big changes and make them fast! I wanted to raise my family at home, not in day care and in a fast paced grueling schedule. So I started researching starting a website, e-commerce and whatnot.

The rest is history! In September of 2006 I got serious and started my very first website - Do-it-yourself-invitations.com. Turning my creative passions into my career! My daughter was born late December 2006 and I never ended up going back to work.

Now I work from home every day and spend every spare minute with my children, husband, and three dogs. Yes, I said "children".

My son was born in December of 2008!

Thank You so much for visiting my website, drawing inspiration, or purchasing from my online shop! If it were not for all of you, my readers, I would not be able to enjoy my life and family the way I do. I appreciate it each and every day. :-)