Free Printable Kids Birthday Party Invitations Templates
Our free printable kids birthday party invitations templates are a super affordable (wink,wink. ummmm freebies anyone?) and easy way to make your own invitations for your upcoming party. We've got printable invitation for just about everyone; From kids arts and crafts templates to interactive PDF templates. We are constantly adding new and different printables so make sure and check back often to see what's new.
Personalize Your Invitations
This interactive PDF birthday invitation template can be personalized by changing the wording, fonts, font size and colors, and more. Change the wording to fit your party theme, print the invitations out onto some heavy white cardstock, trim them to size, and simply pop em' in an envelope! Viola!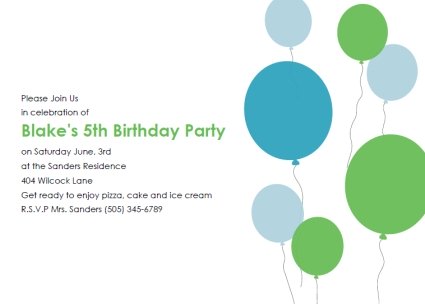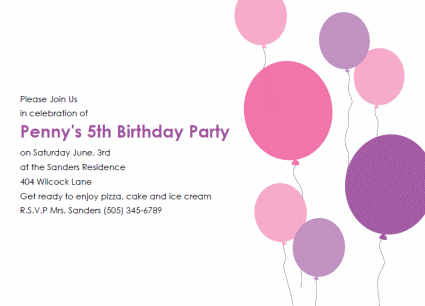 How To Use The Interactive Templates

These free printable kids birthday party invitations templates are relatively easy to use. Download the file to your computer desktop and open it using the latest version of Adobe Reader. Highlight the text you wish to change using the text tool cursor. Hold down the letter "e" and the "CONTROL" button at the same time to bring up a text tool palette. Change the wording, fonts, etc. to your hearts desire. Print it!





Kids Crafts - Print and Decorate Your Own Invitations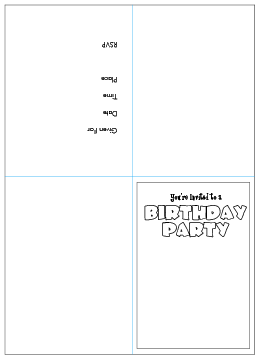 This printable birthday invitation is the perfect rainy day kids arts and crafts project. The template is not interactive, but you can print it and fill in the details by hand. Not to mention add all of the decorative details, as well. Set your kids to work with some crayons, markers, stickers, glitter glue, and more. They will have a blast and will be proud to present what they have created!

The details - You can make 1/4 page fold invitations or folded cards using this template.

To Make 1/4 page fold invitations - print the pdf file onto some plain old standard 8 1/2" by 11" paper. Fold it into quarters so that the "birthday party" is on the front.

To Make Folded Cards - Print the template onto 8 1/2" by 11" cardstock (I like 110 lb>). Print the template double-sided so that each side is opposite one another. In other words, print it once, turn it around and print on the back upside down. Cut the paper in half width wise, and fold each piece in half.

download the free printable kids birthday party invitations crafty moms and kids PDF file

* The fonts used in this printable template can be found at 1001 Free Fonts!







---


More Printable Birthday Invitation Templates



Do It Yourself Invitations Homepage > Printable Invitations And Templates > Free Printable Kids Birthday Party Invitations