New Baby? Make Your Own Invitations
and Announcements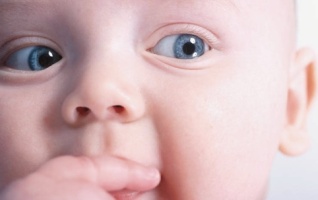 Make your own invitations and announcements for your
new baby's parties and events!


A new addition to the family is one of life's greatest gifts and happiest moments! Now that you have your new little one you have found the meaning of life. Celebrate it! Along with this new joy comes more parties to throw and more cards to send! It all starts with the baby shower. But it certainly doesn't end there!
Now comes the thank you cards to send out to all your baby shower guests, then sending the birth announcements when baby finally arrives, then the Christening, baby's first birthday, etc... Who knows how many family parties you may throw in between all of these events to help the fam get to know your new little bundle!
Make your own invitations and announcements for all of these events and create unique keepsakes to immortalize all of baby's precious first experiences!
I think it would be appropriate to start with the most important event of all - The birth of a new baby!

Making your own Birth Announcements

* Birth announcements with paper punches embellishments

* Birth announcements with baby bracelet / blocks decoration

* DIY candy bar birth announcement
---
Parties
* Baby Christening Invitations
Birthdays
Thank You Cards
* Photo baby gift thank you cards
---
Other Helpful Resources...
Make-your-own-baby-stuff.com - Tips and ideas to make your own baby stuff. Make a unique baby wardrobe, boutique baby style, DIY nursery decor, making your own baby food, toys, gifts and more.
creative-baby-nursery-rooms.com - Everything you need to create your dream baby nursery, without breaking thebank. It's fun and easy to do. I'll show you how, step-by-step.
---
go from Make your own Invitations for baby back to Do It Yourself Invitations Homepage