Printable Valentines Day Cards
Print Your Own Holiday Cards With Matching Envelopes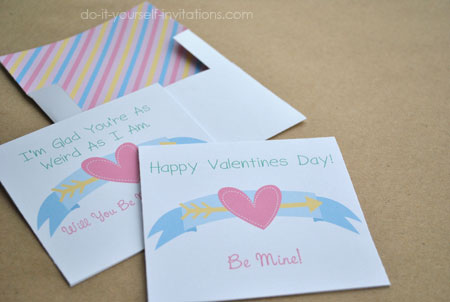 These printable Valentines Day cards are so cute and special! You can create your own personalized message for that someone special in your life. Who doesn't love that?

Add your own little something sweet. A personalized message, something quirky that screams "you", or something classic like "Be Mine".

And what is even better about these printable templates? They even have their own matching envelopes that you can print yourself! Your friends, family, (or lover - oh yeah I said it!) will be so impressed!

And they're pretty easy to use too. All you need to open and use these little bad boys, is Adobe Reader. An ya know what's even cooler? It's a freebie available right on the net. Yup.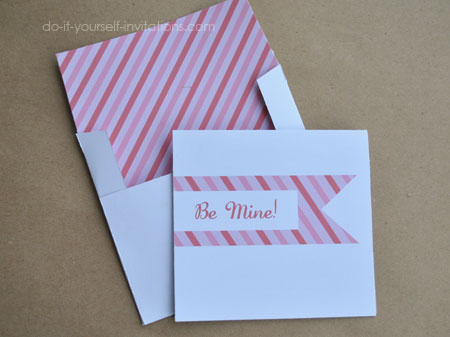 So how do you go about making your own cards with these printable Valentines Day cards? Oh, and do remember that you can also use them to make invitations...
To make the cards just scroll down below and click on the pictures to download the nifty template files.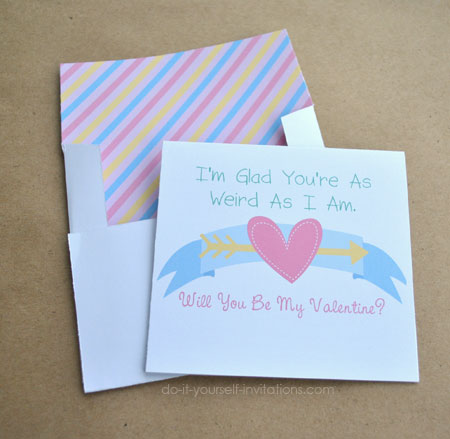 Once you've installed Adobe Reader, open the file, and select the typing tool cursor.
Next, highlight the text you want to customize, change up, and generally make-it-your-own... and press the CONTROL button and the etter "E" at the same time.
This will bring up a tool palette, which you can use to change the fonts, font size and wording. And some other neat stuff like spacing, and custom colors, etc.
I recommend printing the cards out onto some heavy cardstock. The envelope you can print onto cardstock, or just a paper that is heavier than the stardard 20 lb. white. Something sturdy enought to go through the mail!
Once printed you can cut and score the paper where shown. Fold the printable Valentines Day cards in half and fill in the inner deets by hand.
The envelopes can be cut on the outer edges. The outer flaps can be scored and folded inward (or just go old school and fold em' on in by hand), fold up the longer bottom half and glue the tabs to the underneath. Viola! You've got yourself a fancy pants handmade envelope. :-)
Printable Valentines Day Cards Templates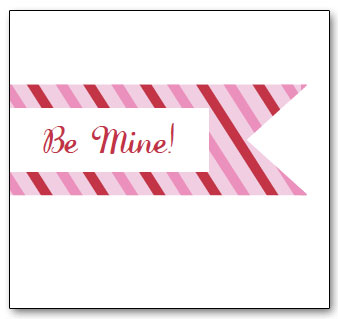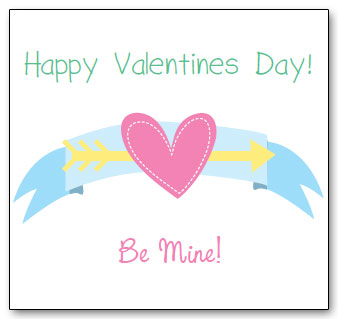 Hope You all Enjoy these templates! Have a great Valentine's Day!

Do It Yourself Invitations Homepage > Printable Invitations And Templates > Printable Valentines Day Cards