Free Printable Party Invitations Template:
High Heel Stiletto Party!
These printable party invitations templates feature cute striped high heel stilettos and are a perfect affordable option for inviting guests to your upcoming bachelorette, sweet sixteen, or adult birthday party!

We all know at least one woman who has an absolute shoe obsession - a full closet full of heels and feet candy but a wallet that houses mostly dust. LoL! Well this invitation is for that girl!

The template is customizable, which means you can change the wording, fonts, font sizes and colors, to match your party girl's color and style! I hope you enjoy it! Happy partying!




High Heel Stiletto Party Invitations Templates


These invites are pretty easy to create. Just download, customize, trim, and send. They come set up 2 on a page so you will need to cut the paper, creating two invites form a single sheet. But don't worry, there are handy cutting lines included to help you trim the invitation down to a handy 5 by 7.
These babies will look cute as can be by printing and using them "as-is" that is, with no further embellishment. BUt I simply love to go all out and create fab crafty creations with these templates. YOu could back them with a coordinating colored cardtsock to add a pop of color around the border. You could add rhinestones, or glitter.
That top right hand corner is just begging for a big silk bow or a glittery heart or flourish sticker. If you're a craft diva like I am, then you can certainly dress these up!
---
Love The Font I Used On This Invite?
You can snag the font yourself for free
from Dafont.com. It's called Ma Sexy Font.
---
For more help, questions, or FAQ's about our invitation templates please visit our help sections!
---

---
Also Available From Our Printable Invitations Templates Shop
Printable Invitations and Envelope Liner
Cupcake Toppers
Drink/ Hors d'œuvre Flags
Mini Pinwheels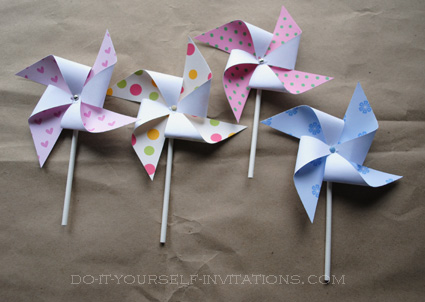 Favor Tags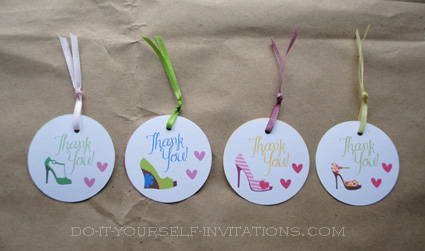 Do It Yourself Invitations Homepage > Printable Invitations And Templates > Printable Party Invitations