Printable Baby Shower Invitations Templates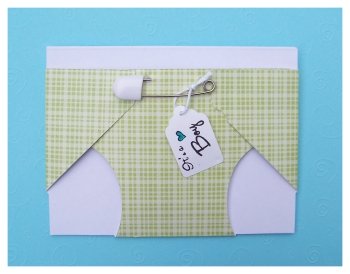 Printable Baby Shower Invitations Templates (and SVG Files)
The files provided on this page are templates to use in creating the diaper baby shower invitations shown above. I have provided a free printable template to re-create the diaper shape made from paper. To use this template simply print it out onto the back of your chosen invitation paper and cut along the lines to make little handmade paper "diapers".
You could also choose to cut just one out form some strong card stock or chip board, and then use it as a sort of pattern to cut the rest. This is a good method if you like to conserve your printer ink like I do. :-)
I have also provided a downloadable SVG file for all of you who like to use a electronic die cutting machine in conjunction with the Sure Cuts A Lot software. You can download the diaper invitations template for just $1.00.
More Baby Shower Printables...
---
The printable template files are in the form of printable PDF file. You will need Adobe Reader (the latest version is recommended) installed on your computer in order to open and read this file. You can get Adobe Reader here. (a new window will open so you can download without leaving this page).
---

Do It Yourself Invitations Homepage > Make Your Own Baby Shower Invitations > Make Diaper Shower Invitations > Diaper Templates