Free Party Invitation Templates:
Unique Owl Invitations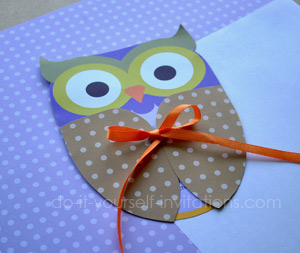 I created these free party invitation templates with Halloween in mind as it creeps around the corner. But these cute and unique owl invitations could certainly be used for just about any kind of party or even as a cute greeting card. The inside text can be customized and personalized to your hearts desire.

Stay tuned as I will be adding more of this same template but in different color choices and with different patterns as well. If you have a specific color palette in mind don't hesitate to drop me a line! I may just decide to create it for you!








How To Print And Create Owl Invitations
With These Free Party Invitation Templates
This file is created with the intention of printing the owl invitations as a 2-sided invitation. So yeah - it can get a little tricky.

I included two backing sheet files. One is for a more precise invitation. The other is the easy-way-out for those who really do not want to fiddle with their printers too much. I hear ya!