Asian and Southern Brunch Wedding Invitations
by Ann
(Washington, DC)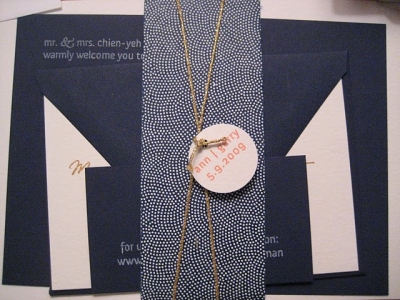 My fiance and I chose our colors based on our mutual love of peach roses (he's given them to me at every special occasion) and our wedding venue, which will be a modern-decorated restaurant in downtown Charleston, South Carolina (where my family is originally from). The navy blue is taken from the restaurant's decor, and the gold is our accent color.
We gocco'ed our wedding invitations
, getting supplies from Paper Source and designing our own invitations around
a theme of "eat, drink and be married"
(since we both love to eat and cook and drink wine). The design originated from a desire to have a clean, simple invitation with a modern feel. I'm not a super floral person, so I didn't want any graphics.
We ordered
Japanese washi paper
and cut it ourselves into strips for belly bands, and I made round monograms using a 1" paper punch, then threaded the the monograms through a gold cord before tying the invites.
We LOVE how they turned out and are receiving so many compliments on them!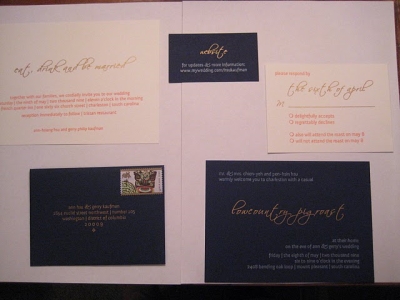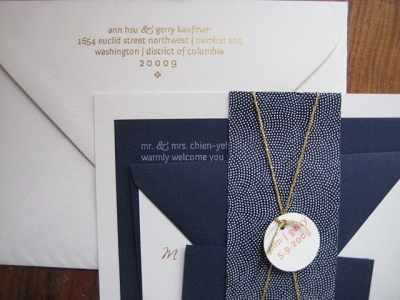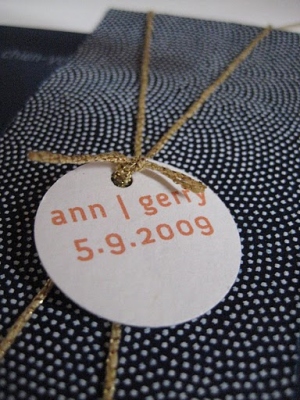 Update: Do-it-yourself-invitations.com
These invites are a simple and easy to make, yet chic and modern take on a DIY wedding invitation.
The bride and groom printed these off by hand using a Gocco printer. For those of you who are not familiar,
a Gocco is a Japanese personal screen printing system.
Gocco printers are, or were, somewhat popular among the DIY Wedding crowd (or just amongst craft enthusiasts) for some time. Until
the company decided to stop manufacturing supplies for them
. Now that the supplies are few and far between, they are
hard to find AND expensive
.
But
there are some alternatives out there for Gocco supplies
. So if you have your heart set on using one, do your research! You can still get supplies or use some alternatives.
I own a Gocco and I LOVE it! If you are interested in picking one up I find the best place to find one is on Ebay.
Alternatively, the next home silk screening/printing system is called the YUDU. I have not heard of anyone printing wedding invitations on one yet, but if you have, please
write in and let us know about it
!
See Also...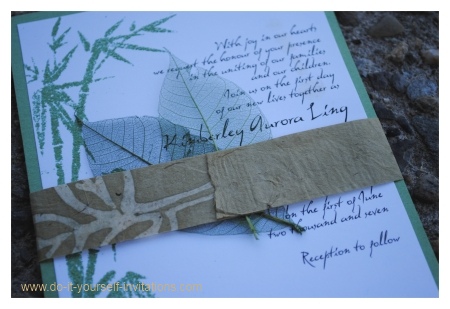 Asian Bamboo Wedding Invitations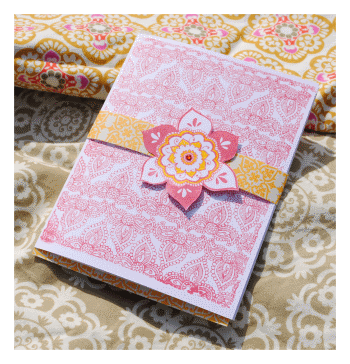 Hand Stamped Asian Wedding Invites
Go To Make Your Own Wedding Invitations Page