The DIYI Ezine - Fall Issue 2009
DIYI (Do-it-yourself-invitations.com) Ezine is a bi-monthly newsletter to keep you up to date with the latest happenings on our site, as well as any upcoming contests, giveaways, or announcements.
Contents
1. Newest Tutorials
2. Handmade Invitations Contest! Open Theme!! (and a giveaway!!!)
3. New Printable Invitation Templates
4. Fall themes and Getting Ready for Halloween
---
Stay Up To Date! Our Newest Tutorials
You can always stay up to date by subscribing to our Blog/RSS feed! Visit the Do-it-yourself-invitations.com Blog to always keep current with the newest tips and tutorials.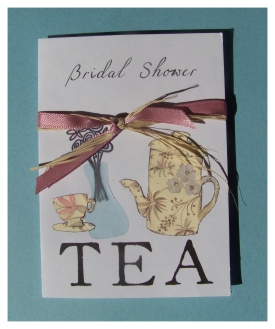 Making Wedding Invitations Using Rubber Stamps - Tips for using rubber stamps to make unique wedding invitations that are inexpensive. We'd LOVE to see some of the invitations you all have created! If you've used rubber stamps to create your own wedding invitations, or any invitations for that matter, make sure and visit our Card Making Show And Tell Page and submit your creations!
We've added a whole new section to the website!! We have added a Bridal Shower Section which we will be adding new ideas, tutorials, and printables on an on-going basis. Of course, we also invite everyone to make themselves at home and add their own pages as well.
---
ANNOUNCING Our Handmade Invitations Contest And Giveaway! Open Themed!!
That's right! We are kicking off another big Handmade Invitation Contest for the Fall and Winter Season! The Contest will begin today Thursday the 24th of September and we will be accepting submissions all the way until December 15th!
Since this contest will be open themed that means your submission can be ANY THEME! Just so long as it is actually an invitation. Baby Shower, Wedding, Birthday, Masquerade party, whatever... We have even decided to accept Thank You cards. So get those creative juices flowing and submit your handmade invitations for judging. For more information or to submit your entry visit our Contest Page or copy and paste https://www.do-it-yourself-invitations.com/contests.html
Meet our Sponsors!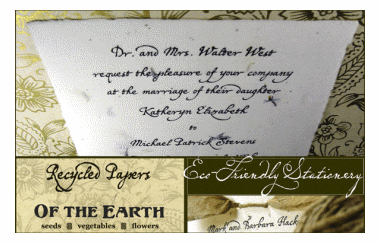 A
First Place - $200 gift card
from
CustomPaper.com
Giveaway!
Yes we will be hosting another giveaway as part of this contest. All handmade invitation entries will also be automatically entered into the random drawing giveaway. Contestants can gain additional entries by posting about our contest on their blog, website, or favorite message board. So what is the prize? you may ask... A huge treasure box chalk full of card making and craft supplies!
For more details and to enter visit our contest page
---
NEW Printable Invitation Templates
We are now offering printable templates for making handmade invitations. It's a fast and easy solution to affordable and easy handmade invitations in the comfort of your own home.
To use them simply highlight the text in the template and change it to your own. You can change the wording, font, size, and even colors of the text. Print them on your home computer printer, trim them, and then pop them in an envelope and in the mail.
For extra special invitations you can attach them to a fancy card stock backing, and add ribbon, charms, or glitter and rhinestones. Get creative!
For more information or to view our available designs for Wedding, Baby Shower, or Birthdays visit Our Printable Invitations Shop.
Be sure and check back often. We will be adding new designs all the time!
---
Product Of The Month
The new favorite crafting product of the month here at Do-it-yourself-invitations.com is the Cricut Expression! I just LOVE this gadget! Not only does it make GREAT invitations and paper crafts, but you can use it for SO many other projects around the house.
Have you used the Cricut to build your own invitations or cards? We would love to see them and hear about your experience!
---
Contribute to Do It Yourself Invitations.com
Well we've added a new feature to the site! Submit your very own tutorials and articles to the site and receive an active link back to your website or blog. We'd love to see your work, or hear about some of your favorite invitation ideas and paper crafting techniques. You can even just show off your own handmade wedding, birthday, or baby shower invitations. We'd love to see them!
Submit your article or tutorial.