The DIYI Ezine - Spring Issue, April 2011
DIYI (Do-it-yourself-invitations.com) Ezine is a quarterly newsletter to keep you up to date with the latest happenings on our site, as well as any upcoming contests, giveaways, or announcements.
Contents
1. Handmade & DIY Wedding Invitations Contest and Giveaway
2. Newest printable invitations templates - Freebies and New kits!
3. Stay up to date on our newest tutorials
---
Handmade & DIY Wedding Invitations Contest and Giveaway - coming to a close...
There is less than two weeks left until the closing of our DIY Wedding Invitations Contest. Don't miss out on a chance to win one of our fab Etsy prizes!
Don't have a handmade invitation to submit? You can still get in on the giveaway by tweeting the contest, post on your facebook status (or "like" us), or post it on your website or blog. We have buttons and banners available at https://www.do-it-yourself-invitations.com/promote-contest.html. Be sure to let us know so we can add you to the our pool of entries!
The DIY Wedding Invitations Contest
Submit your handmade wedding invitations for a chance to win one of fantastic prizes for you or a friends upcoming wedding! The top three most creative and stylish DIY wedding invitations will be picked form our expert panel of bloggers. The judges are (drum roll please)... Kymora from BecomingtheMrs.com, Jessica Bishop of Thebudgetsavvybride.com, and Lauren Donaldson of LaurenEliseCrafted.com and featured DIYer on Emmaline Bride.
The Prizes
First Place Prize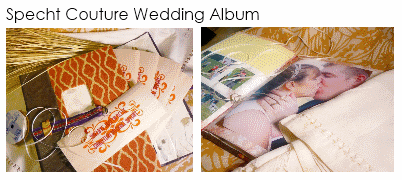 Custom Couture Wedding Album from Specht Couture Books and Design. The first prize winner will receive a large custom 9 x 12 wedding album created by Shelby Specht of Specht Couture. These books are truly one of a kind creations, made by hand, all in one albums incorporating the guest book, wedding album, and scrapbook together as one book.
Second Place Prize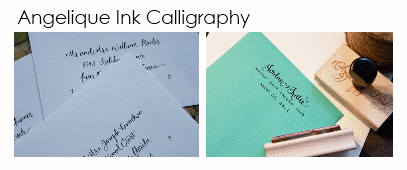 A Custom Calligraphy Package from Angelique, Ink. This second place prize package will include 50 envelopes hand addressed in your choice one of Angelique's original calligraphy styles, and 1 custom handwritten calligraphy return address stamp.
Third Place Prize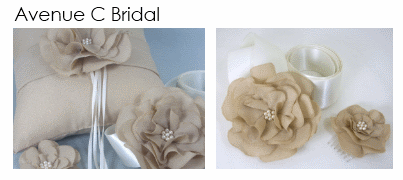 The third place prize package includes a gorgeous handmade ring bearer's pillow, a bridal sash in either pink or tan, and a beautiful handmade bridal hair accessory from Avenue C of Etsy.com.
And A GIVEAWAY Too!!
We will also hold a random drawing giveaway amongst the contestants to win a custom designed printable wedding invitation map for your invitation inserts or to place in OOT visitor guest bags.
For more information or to submit your entry visit our contest page.
---

Newest Printable Wedding Invitations Template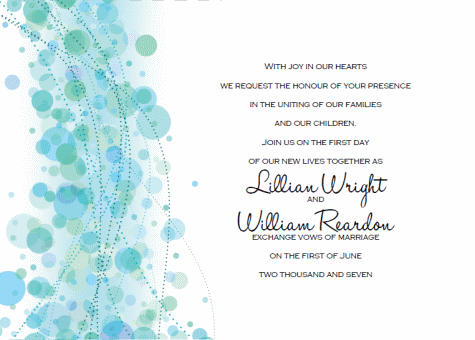 Introducing the newest addition to our Printable Invitations Online Shop - Break Out The Bubbly - Blue Bubbles Invitations! If you love the style but do not see the colors you're looking for be sure to drop us an email as we can create custom color combos as well.


Newest Printable Baby Shower Invitations Template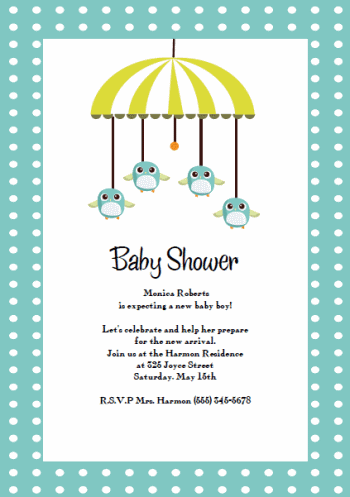 Cute as can be Birdy Mobile baby shower invitation templates. This one comes in girly colors as well! And as mentioned before - Don't hesitate to contact us for custom colors.


Visit Our Printable Invitation Templates Shop to see these and other invitation downloads
---
Stay Up To Date With Our Newest Freebies, Discounts, and Invitation Tutorials
You can always stay up to date by subscribing to our Blog/rss feed! Visit the Do-it-yourself-invitations.com Blog to always keep current with the newest tips and tutorials.
Our Newest Tips and Tutorials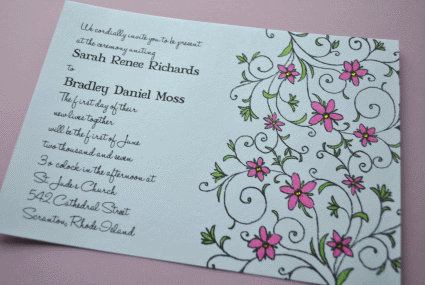 1 stamp = 4 different invitation themes!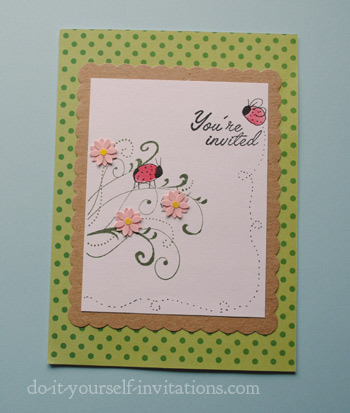 Ladybug Party Invitations
---
Contribute to Do It Yourself Invitations.com
Well we've added a new feature to the site. Submit your very own tutorials and articles to the site and receive an active link back to your website or blog. We'd love to see your work, or hear about some of your favorite invitation ideas and paper crafting techniques. You can even just show off your own handmade wedding, birthday, or baby shower invitations. We'd love to see them!
Submit your article or tutorial.